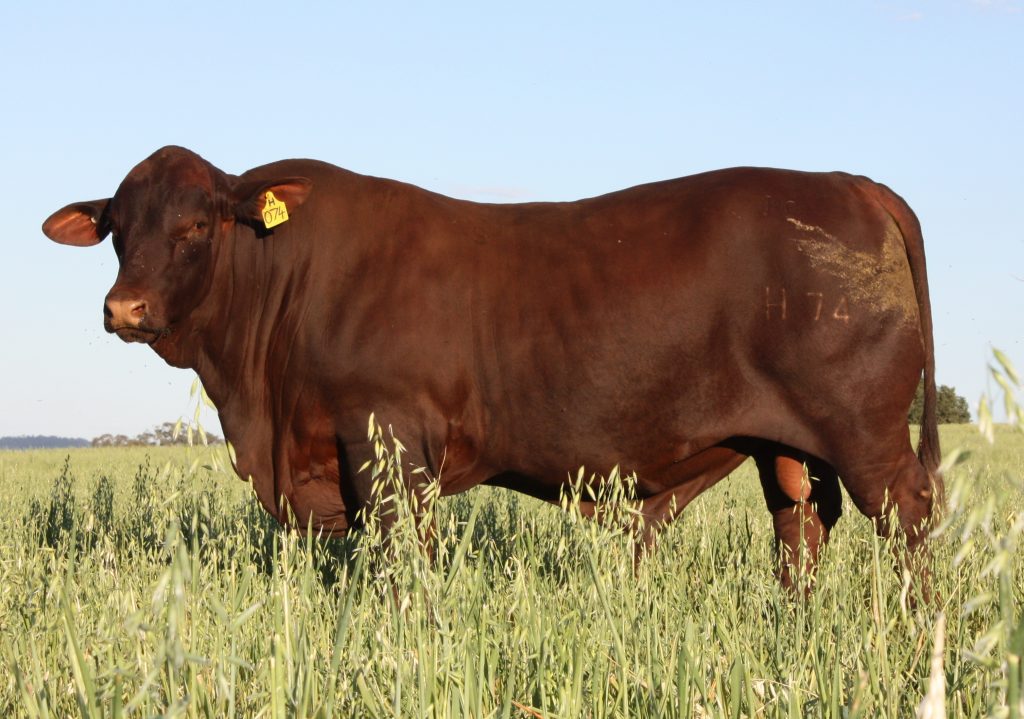 We retained this standout Sire from our 2012 year drop of bulls for his all round performance, which is backed up by his EBVs, Top 5% and Trait Leader for his 200,400,600 Day Growth and Mature Cow Weight, Carcass Weight and EMA. Hot Shot is a Homozygous Poll (PP) which made him more appealing to use in our stud herd. With a 96% morphology test as a two year old, we felt that we could not afford to sell a bull of his calibre.
He carries strong Sire appeal and breed phenotype, a soft dark tropical skin / hair type, with length, depth and bone. Hot Shot combines some of the best bloodlines within our herd and is out of a very strong reliable female line of cows that have been consistently above average breeders going back at least six generations down the cow line.
He is prolific worker out in the cow herd, and is throwing very well balanced heifers and bulls, that we feel will suit the breeding requirements of our clients. His first ten bulls sold last year to average $7,500 with a top price of $12,000 for Benelkay Lonewolf (P) selling to Strathmore Santa Gertrudis Stud. We have also kept Benelkay Lucky (P) one of his better sons as a stud sire.